We at SHRG are excited to announce that at the beginning of 2021 we launched our Menstrual Empowerment Project. This project looks to eliminate the Tampon Tax globally as it is an example of gender-based tax discrimination and to create a global governing body that sets a basic curriculum on how to teach menstruation to young people.
We hosted a side event at the UN 53rd Human Rights Council on Menstrual Health and Gender Discrimination "https://https://www.youtube.com/watch?v=tPs8a-86rpk">click here to watch.
UN 53HRC Side Event: Menstrual Health & Gender Discrimination
On Thursday, the 6th of July, we held our side event.
We aimed to foster dialogue among stakeholders to address multifaceted issues in menstrual health, including tax discrimination, period poverty, regulations, health, rights, & education. We advocate for effective strategies to tackle menstruation challenges.
We expressed that despite people who experience menstruation live as a majority on this planet, our menstruating body is an inconvenience rather than something society is tailored towards. We are in possession of a superpower that no one has taught us how to use and a world is shaped to ensure we keep it hidden.
📍A period is the only time someone will bleed for several days and is expected not to say anything.
📍Mensturators are only fertile for 6 days of their cycle, yet we are the only ones who can take hormonal birth control
📍A bathroom is only 50% prepared for a menstruator and 100% for a non-menstruator
📍Menstruation is taxed as a luxury good
📍And period pain is the only serve pain we normalise.
Our panel was made up of the incredible:
Gloria Orwoba, the Senator for the Kenyan Parliament, discussed the menstrual movement in Kenya over the past 19 years, from being the first country to remove the tampon tax in 2004 to due to her persistence Kenya passing a Bill on the Provision of Free Sanitary Towels in Kenya.
Olivia Ahn, the CEO and co-founder of Fluus | Flushable Period Care, discusses the environmental implications that have been done because menstruation has been left off the agenda
Jagdish Kau Lall, the Co- General Secretary of Singh Sabha Gurdwara, discussed the need for a more pluralistic approach to discussions around women's health and to showcase the project we are working on with them and FLUUS to provide products in their bathrooms and how public places can tackle #periodpoverty
Alfonso Barragues, Deputy Director of the United Nations Population Fund (UNFPA), consistently advancing sexual and reproductive health and rights from Geneva to the World
The Innovation of Menstruation UN Women NGO CSW67
Our parallel event this year's CSW67 for UN Women with the main theme being women and innovation. Our event was on the Innovation of Mesnturation
This panel looked into how far we have come with technology that manipulates, tracks and suppresses our natural menstruation while addressing the lack of funding, research and even education into understanding our cycle and body, diagnosing and treating issues such as endometriosis or PCOS and the sustainability of menstrual products.
We showcased the need for more funding for innovation in menstruation, such as ensuring menstrual products are available and accessible for all, toxin-free and sustainable, along with funding for menstrual health rather than just medication that suppresses the symptoms and neglects the cause. We discussed how the innovation of menstruation has been selective, looked further into birth control and exploring the pluralistic approach to innovation and how it looks different for everyone everywhere.
Panel on Menstrual Hygiene, Human Rights and Gender Equality
On Tuesday the 21st of June Bethan Walters spoke on behalf of SHRG on the very first Panel on Menstrual Hygiene, Human Rights and Gender Equality, for the UN Human Rights Council 50th Session. We were one of two NGOs to speak
This was such an incredible experience and liberating to hear all of the Panelist and country delegates discuss how important menstrual health, dignity, education and empowerment is.
One of the main points we made was that while Menstrual Hygiene Day is an incredible and empowering day, the language and term hygiene is part of the stigma and taboo attached to menstruation. We recommend we change the name to Menstrual Health or Menstruation Day.
This creates the opportunity to broaden the discussion on menstruation and allows us to tackle gendered-based tax discrimination; health, ethical and environmental impacts of menstrual products; the rights to education; rights of the child and prevent child marriage; right to dignity; right to health, both physical and mental; rights to work as well as access to adequate water and sanitation, all of which are linked to menstruation.
We also believe if we celebrate Menstrual Health Day then we are advancing the debate that menstrual products are health items and not luxury items. This will help so many around the world who are petitioning against the tampon tax that is still prevalent in most countries. The existence of the tampon tax is a clear example of gendered-based tax discrimination. Eliminating taxes on menstrual products, both sustainable and disposal is consistent with human rights to be free from discrimination articulated in the Vienna Declaration and programme of action 1993 and aligns with the Convention on the Elimination of Discrimination Against Women.
It was so reassuring to hear so many agree with this position including the representative of the World Health Organisation and Spain. We are excited about this well overdue discussion and to be a part of this from the beginning and we look forward to next year's resolution.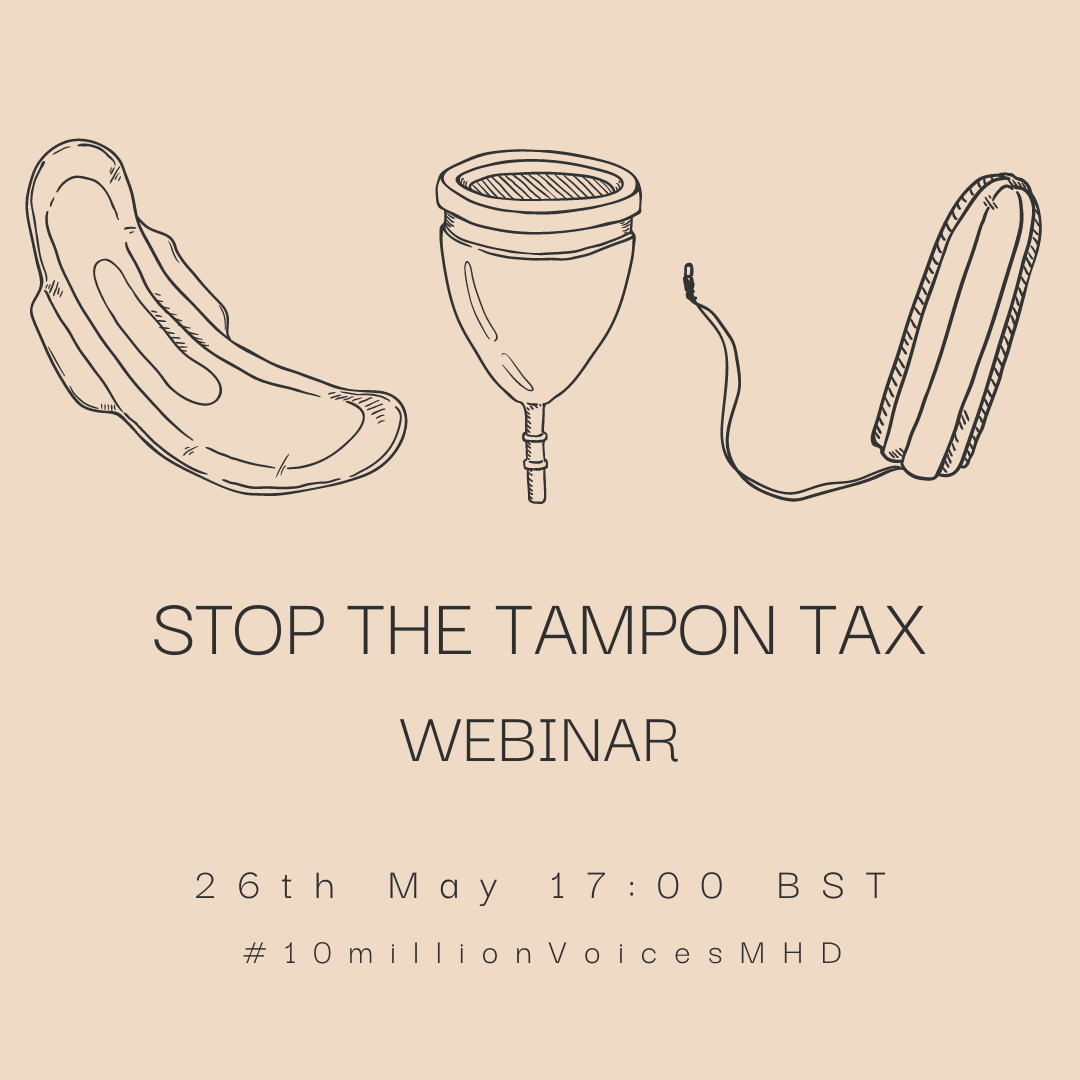 END THE TAMPON TAX. EDUCATE MENSTRUATION.
On an international level, we are working with 100 organisations globally to put an end to the Tampon Tax and create a basic curriculum on how to teach menstruation
The Tampon Tas is an example of gendered-based tax discrimination. We are working on trying to get all menstrual classified as health products rather than luxury items. What we are suggesting the United Nations do is work with countries that have eliminated the Tampon Tax and write a step-by-step guide on how to overcome the inevitable challenges they will face and how to budget for it better.
We are also producing a Working Document with the other members of the Global South Colation for Dignified Menstruation which is home to 50 organisations to create a basic curriculum on how to teach menstruation. This is a document that is led by the global south to ensure everyone who menstruates feels dignified and empowered.
Join our webinar on why the Tampon Tax needs to be eliminated with our affiliates in Nigeria, the Centre of Public Health on the 26th of May at 17:00 BST. Register for free here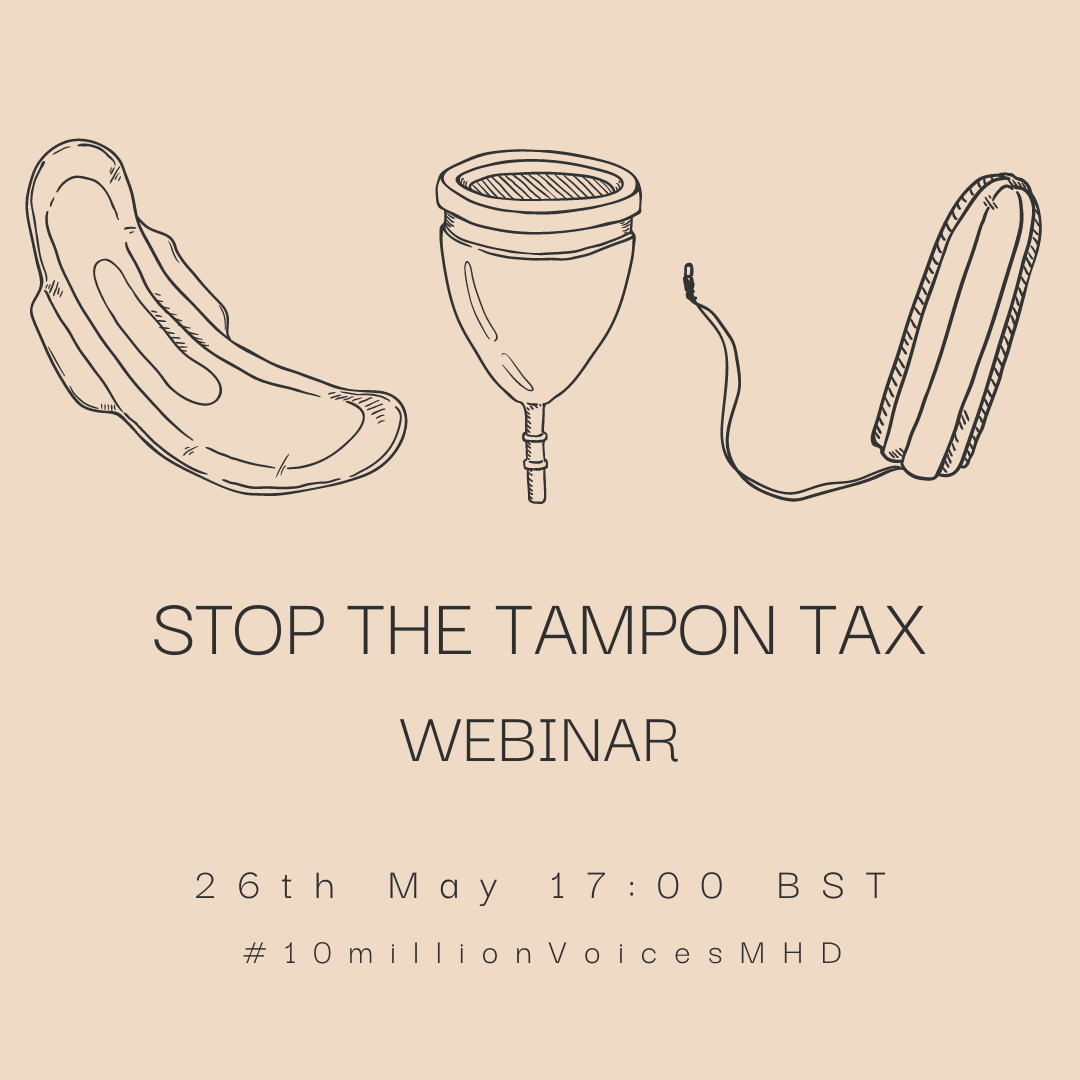 Learn more about our work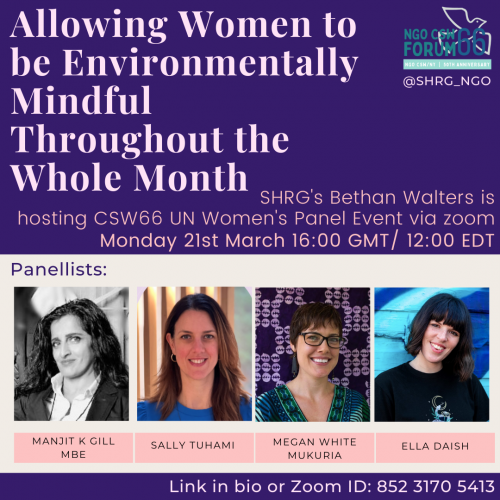 Side Event at the United Nations CWS66 March 2022.
SHRG hosted a panel event for The sixty-sixth session of the Commission on the Status of Women on 21st March for UN Women
The primary theme of this event is achieving gender equality and the empowerment of all women and girls in the context of climate change, environmental, and disaster risk reduction policies and programmes.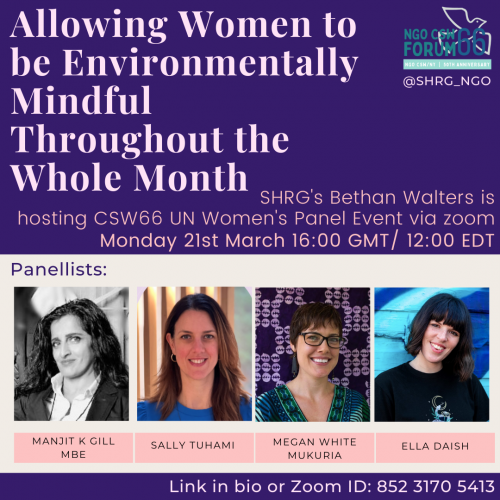 We unpick the title of the event, 'Allowing Women (and people who menstruate) to be Environmentally Mindful Throughout the Whole Month' and how it is not a call for all people who menstruate to be held accountable and make a more environmentally conscious choice, but rather will uncover the challenges that are put in place that prevent people who menstruate to have that choice in the first place. Whether that is due to the lack of bathrooms and privacy, lack of clean safe water, lack of equipment to dispose of them safely and with dignity, due to the cost of the products, lack of education on menstruation and menstrual products, or the stigma associated with menstruation.
So many of the challenges and obstacles have been put in place, often unconsciously, by men in leadership positions and due to lack of representation at a higher level we are not seeing these changes being made and therefore people who menstruate are unable, to make a choice that best suits them around how they manage their menstrual cycle. I will now introduce our phenomenal panellists and open the door to fully understand how one size doesn't fit all when it comes to menstrual management.
While 50% of the population may menstruate, each person's experience is extremely different, and therefore it is so important to adopt this pluralistic mindset in pursuing change.
Panellist:
Manjit K Gill MBE; CEO of Binti Period, Period Advisor for the UK Government, working in the UK, India, and The Gambia

Ella Daish; Ella Daish; is a UK environmental activist and founder of the

#EndPeriodPlastic

campaign, which focuses on change at an industry level by campaigning for brands to remove plastic from their menstrual products.

Megan White Mukuria; Founder ZanaAfrica (Kenya) working on equipping adolescent girls in East Africa, specifically Kenya, with the tools they need to safely navigate puberty and unlock their potential

Sally Tuhami the COO/CFO of TOTM, a leading sustainable period product company – provides a business/ economic perspective on tampon tax, its impacts on sustainable period products, and the steps that need to be taken to get rid of it globally.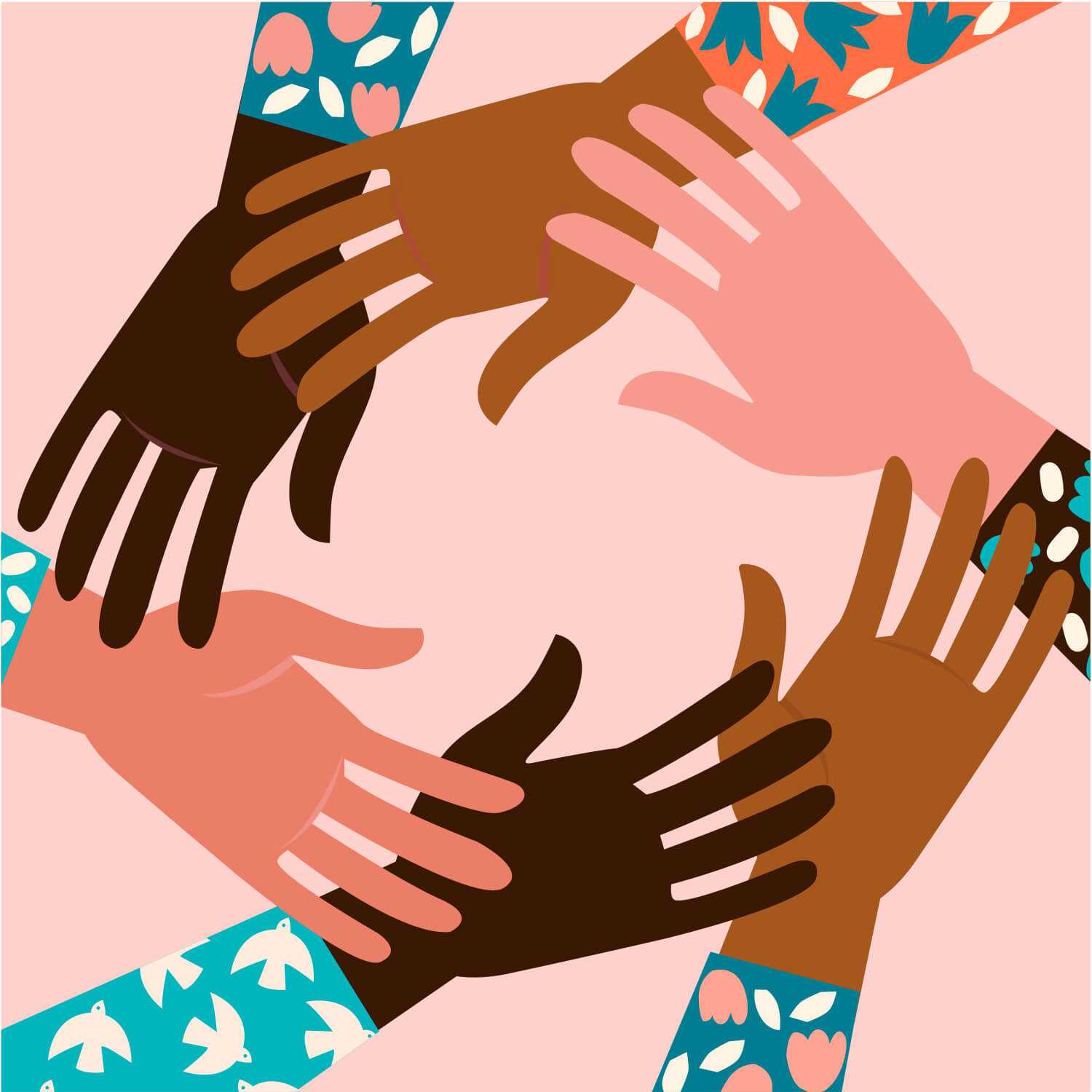 International Women's Day Webinar.
Watch The Secret Period Webinar for International Women's Day here
Our panel was made up of three incredible women from the Sikh community who were talking about the importance of access and education for people who menstruate in the workplace, particularly in historically male-dominated workplaces such as law firms and the sports industry; Conversations at a young age to stop normalising the not normal; Gaslighting period pains and the long term damage; Calls to actions in your local community, workplace, school, government, and the international community, i.e. the UN; and WHY this is probably the only time someone will bleed for up to 7 days and not talk about it.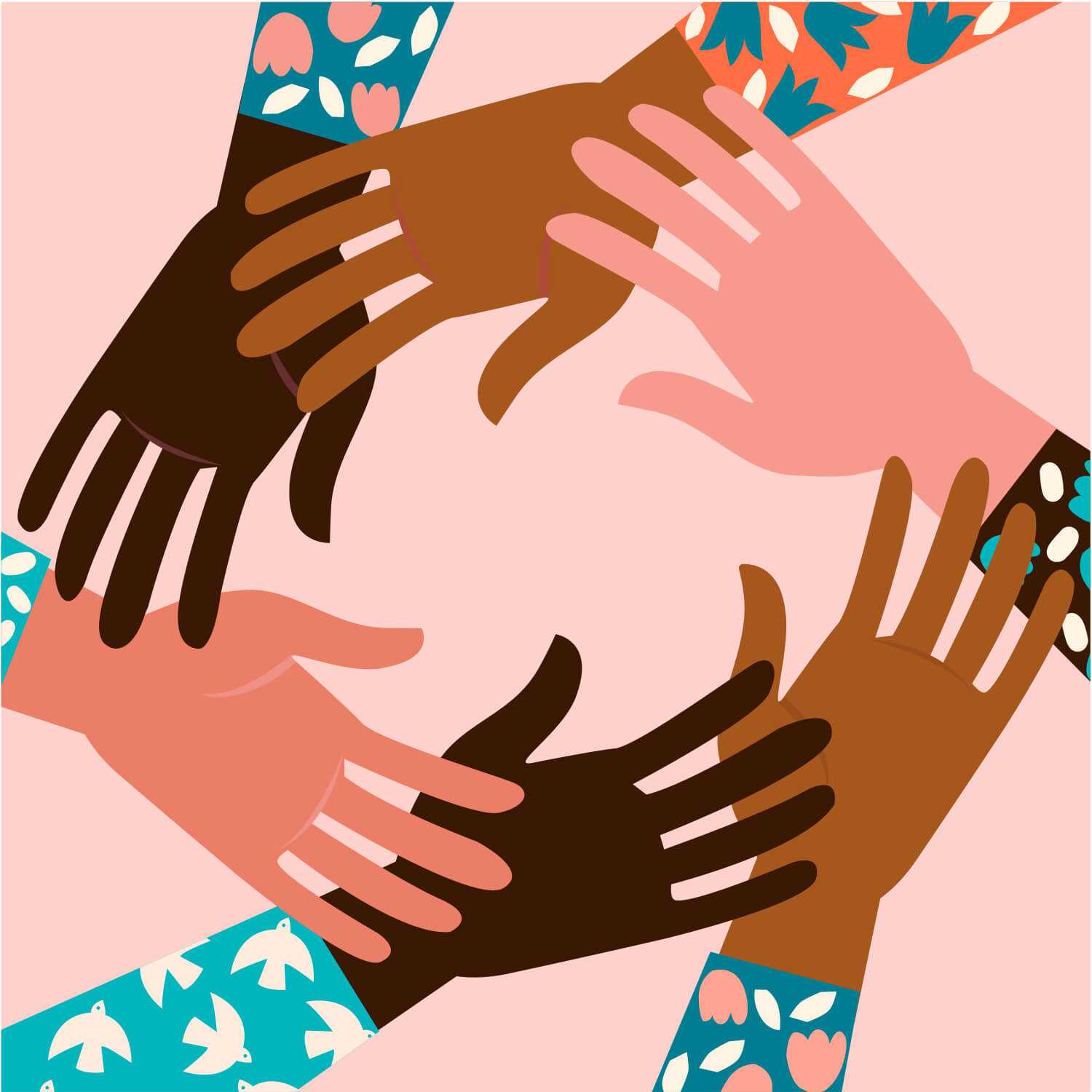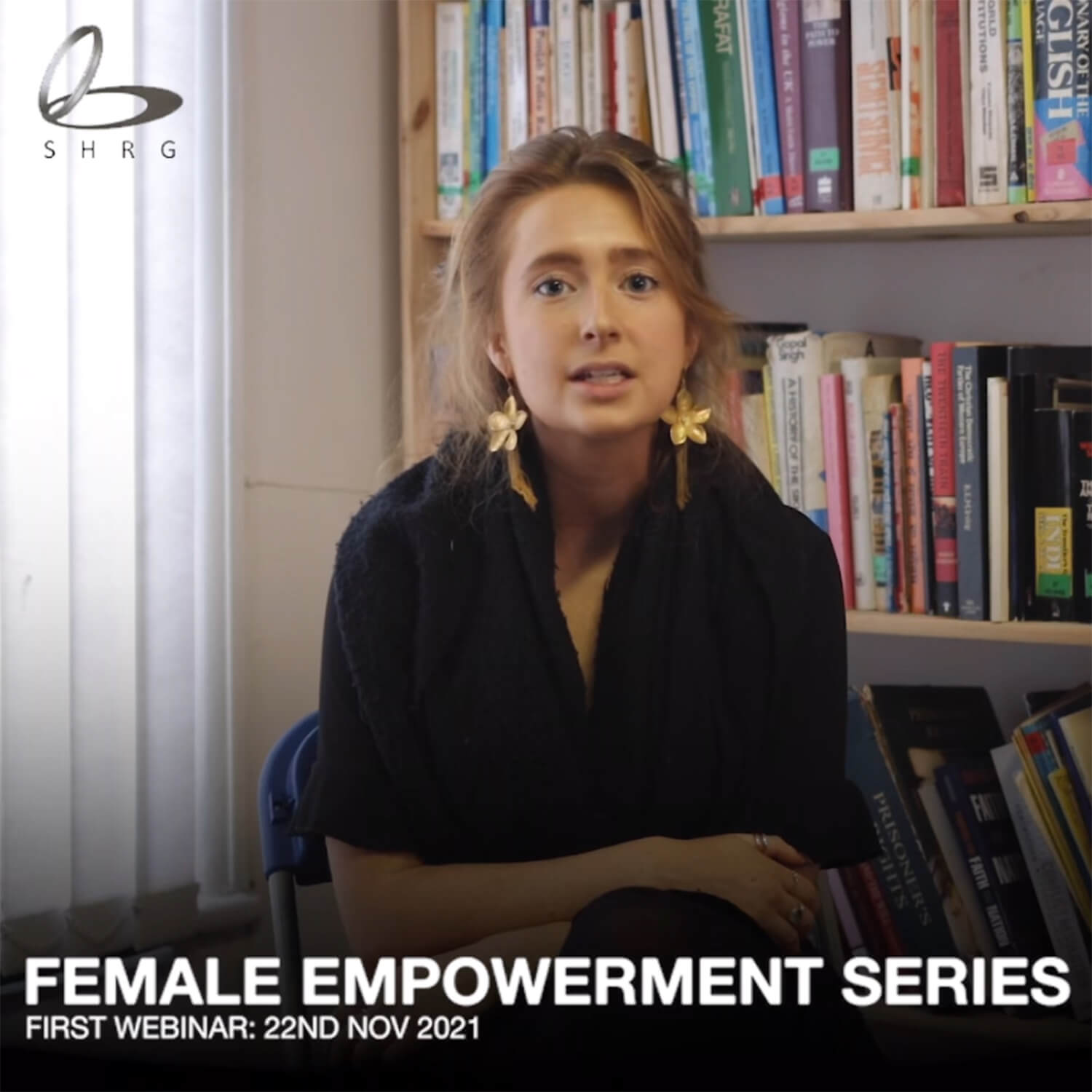 Reproductive Health Webinars
We at SHRG are excited to announce that as a part of our Menstrual Empowerment Project we are hosting monthly Webinars/Workshops on Reproductive Health, with experts in the field to talk all about Periods, Contraception, Miscarriage, Conceiving, Pregnancy, Postpartum Depression, Parenting, Menopause, etc.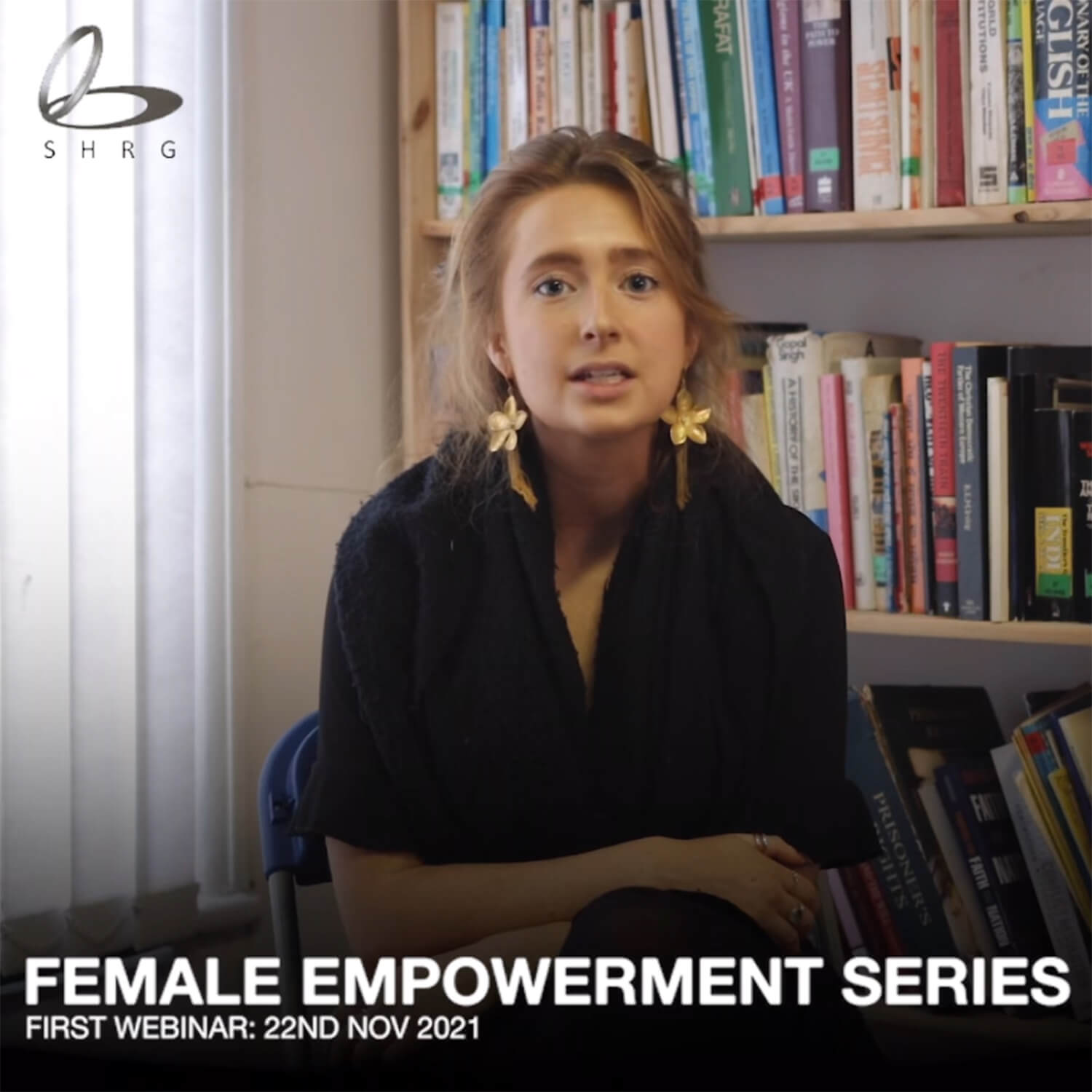 Like many of the experts who will appear on these webinars, we are determined to eliminate shame attached to female reproductive health, unpick the question of why we feel embarrassed and ashamed to talk about our periods, our miscarriages our experiences with postpartum depression, breastfeeding publicly or our menopause.
These webinars will be interactive and open to everyone, female and male from all ages and communities to learn more about each topic. We want to empower people who menstruate and the first step to empower is to educate the masses on what is happening to women's bodies over their lifetime and take away this shame and embarrassment that is attached to one of life's most natural occurrences.
If we fail to talk about what is going on in our own bodies with our friends and loved ones, then we might miss the warning signs our body is trying to tell us. Our periods are an insight into our health, and it is important that all women feel comfortable talking about them.
Together let's eliminate the shame attached to menstrual and reproductive health and learn about how incredible and strong the female body is. Let's empower our females.
Sign up for email updates.
Receive the latest news about SHRG's campaigns, new publications, and ways to support what we do.

Who are the Sikh Human Rights Group?
29th Aug 2023
HRC53 Side Event: Menstrual Health and Gender Discrimination
10th Jul 2023
UN 53rd HRC ID with the Special Adviser to the Secretary-General on the Prevention of Genocide
07th Jul 2023